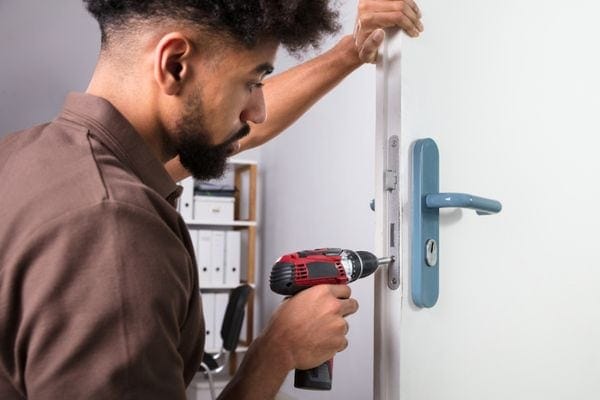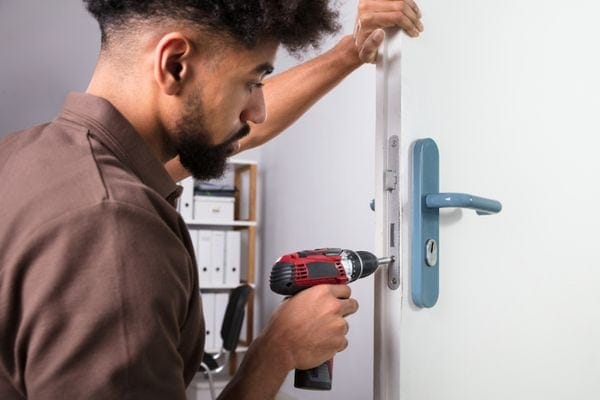 In our increasingly independent, do-it-yourself (DIY) society where a brief YouTube video can show you how to do just about anything, it's easy to believe you can change your residential or commercial locks yourself. Doing things on your own have the advantage of appearing to save you money or time, but in some cases, it's not the best course of action.
Our team at Action Lock & Key wants to ensure that you, your family, your personal belongings, and your business property are safe and secure at all times.
Expert Advice
Hiring a professional locksmith is not just about having someone come and install a lock. Since security is a locksmith's core business, you're investing in a professional who can look at your overall home or business and make the best recommendations.
First, a professional locksmith will be up to date on the latest locks available as well as which types of locks work best in what situations. Selecting high-quality, proven locks will go a long way in protecting your home or business.
High-quality locks only perform as well as their installation allows. In addition, a locksmith can install optical door viewers, help you strengthen physical doors to be more resilient, and suggest high-security door jamb or hinge additions.
Tools and Experience
Since locksmiths install residential and commercial locks in Burlington homes and businesses every day, they have both the professional grade tools and the years of experience of installing hardware correctly. If you've ever struggled with a deadbolt or door that's not quite lined up correctly, you know how annoying that can become.
Rely on the experts to correctly drill and place lock hardware, especially in new construction or on a brand new door, that will be functional and durable.
Free Training and Education
Most reputable locksmiths would be happy to answer a home or business owner's questions about locks and security. Because each situation, home, and company requires a different level of security, it's helpful to understand what measures, tools, and services are available to help you meet your unique needs effectively and affordably.
Locksmiths are often well versed in other security offerings and may be able to recommend related services such as alarm or monitoring systems, smart locking devices, or security for things like data files or information storage as well.
Building a Relationship
Our professional locksmiths are dedicated to creating long-term trusted relationships with our clients who live and work with us in our community. When you work with a professional, you'll know you have a partner when it comes to future lock and security issues.
If you find yourself in an emergency lockout situation or break your key in your car ignition, you'll already have a trusted professional you can call for help in Massachusetts.
Added Security
The bottom line and most important reason for using a professional locksmith to install residential and commercial locks is better safety and protection from theft. According to Alarms.org, 325,000 homes are being broken into each year in the United States. Commercial crimes add to that number.
Investing in high-quality locks and a professional installation is a small price to pay to protect you, your loved ones, your valuable possessions, and your business property.
Contact Us Today for Your Residential or Commercial Locksmith Needs
If you need a new residential or commercial lock installed or any other locksmith-related services, call our trained professionals at Action Lock & Key in Burlington, MA. We'd be happy to come out and help evaluate your security needs at your home or business and make suggestions to help you protect your family, belongings, or business. Call 781-229-9992 or request service online today.