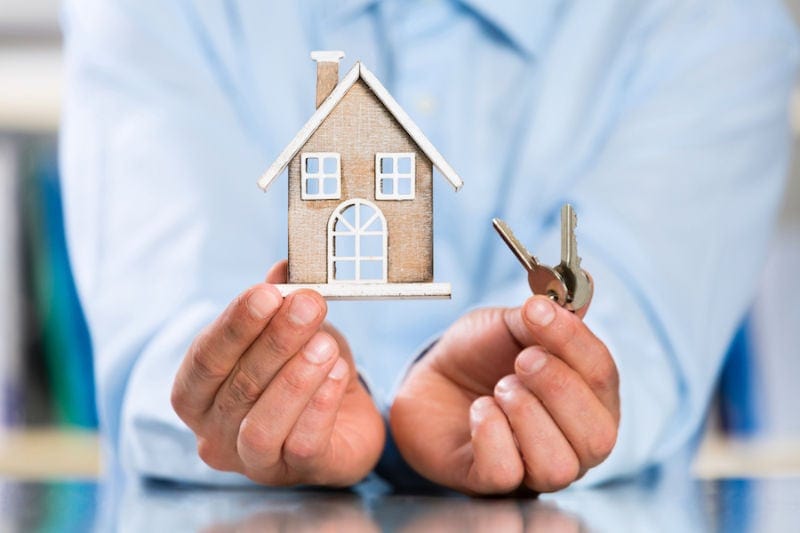 Spring is symbolic of new beginnings and rebirth, as well as the quintessential time for spring cleaning. Perfectly coinciding with these, spring is also an excellent time of year to make a thorough assessment of your home's security.
Take a nice long walk around your home—both inside and outside—to check all your security items are clean and in proper condition. Wherever you find them lacking, don't procrastinate on addressing the issue. At Action Lock & Key, Inc., home security is our business. We know burglars constantly look for opportunities.
Here are seven ways we recommend improving your home security here in Burlington now that spring is upon us, as we think there's always room for improvement:
1. Do a little home security spring cleaning.
Evaluate all your outdoor lightbulbs to be sure they are clean and working. If any of your lighting uses batteries, be sure they are charged. Look over your house address and be sure it's properly positioned and painted, so emergency teams can locate your home if the need arises. Inspect all your window and door locks for tightness and cleanliness, even the ones on your shed and patio. Check your batteries on your indoor smoke and carbon monoxide detectors. Each of these items makes a difference in your overall security in your home.
2. Make arrangements for your mail, newspapers, and garbage if going out of town.
If you take a vacation or go out of town, be sure you arrange to have someone pick up your mail and newspaper(s). An overfilled mailbox and newspapers stacking up outside are a waving flag to thieves. The same goes for your garbage. Ask a neighbor to put your garbage and recycling out and then take them back in for you. On garbage-pickup day, it's a tip-off to burglars if your garbage isn't out while everyone else's is.
3. Refrain from posting your vacation plans on social media til you have returned.
While it's exciting to share your vacation plans with your friends on social media, wait til you return to post. Even with the highest security on your accounts, a well-meaning friend could unintentionally mention your plans to the wrong person. Burglars will know exactly when they have time to break in to your home.
4. Ask your neighbors to keep on eye on your home if going out of town.
If you have a neighborhood watch in your area, let them know you are leaving for out of town. If you don't have one, enlist a friendly neighbor to keep an eye on your home. Be sure to share emergency numbers with them in case they need to contact you. According to the US Justice Department, having citizen policing programs were associated with a significant reduction in crime.
5. Prune your yard shrubbery and trees to prevent hideouts for potential ne'er-do-wells.
Overgrown shrubbery and trees in your yard present the perfect hiding place or cover for thieves. Trim your yard's foliage to avoid any possible hiding spots, especially near windows. Since the majority of home burglaries occur during the day, thieves will often utilize shrubs or tree branches as cover while breaking in through your windows.
6. Lock all your doors when you are not inside, even while in your yard.
Get in the habit of locking all your doors when you are not home or inside. But even if you are home, it's a good habit to lock your doors. If you are in another part of your house, someone could simply walk in and snatch whatever's closest to that door, and you would probably never know. This is a particularly popular strategy for burglars during nicer weather when homeowners are out in their yards. Burglars use an entry opposite from where you are in your yard and walk right in. Again, you will not even notice.
7. Do not leave tools out or things in your yard burglars could use to break into your home.
In spring when we here in Massachusetts get out in our yards to clean them up from the winter, we use plenty of tools. Be sure you put them all away before you go in for the evening. Leaving any tools out, like ladders, rakes, brooms, and shovels, can give a burglar a leg up in a break-in.
Call Us for All Your Home Security Needs
When we talk about home security at Action Lock & Key, Inc., we mean anything that helps keep you and your valuables safe and secure. Call us at 781-229-9992 with any questions you may have or if we can help with your home security in any way.